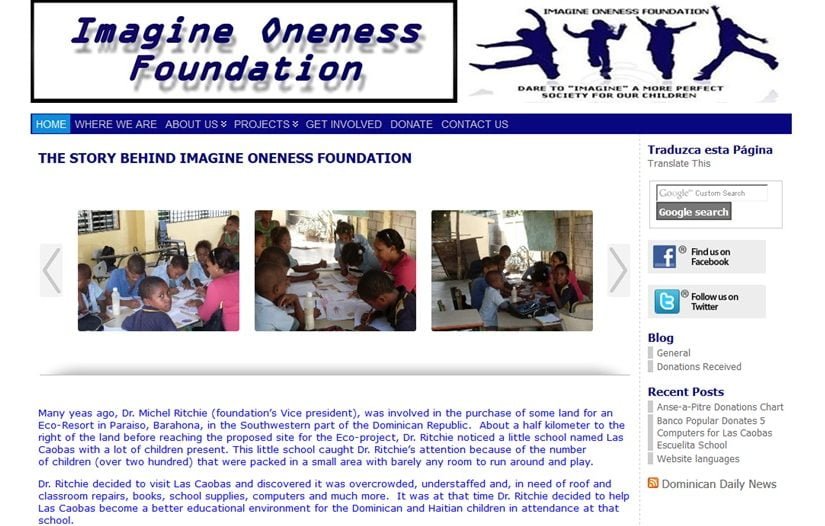 Project Description
This website was set up for a charity based in the Dominican Republic aimed at helping schools on or close to the border with Haiti. Many schools here have mixed Dominican/Haitian pupils so there is an immediate language problem as the two or even three idioms have to be catered for.
Many of the schools on the border lack funding from central government so accommodation, facilities and teachers are all under considerable pressure.  Many pupils are forced to undertake classes in the open air due to the absence of classrooms. Basic items such as books, pencils, instruments are in short supply and more technical things such as computers non existent. There is also difficulty with internet connection even if a computer is available.
The foundation was set up initially to help to provide some of the missing basic items to assist with learning but has expanded to even trying to raise funds for school buildings and infrastructure.
A gift of computers from one of the Dominican banks was a major success and the school that received these was delighted with the award.
RepDomWebs was delighted to help out by designing the website for this foundation at a minimal cost to assist the charity it meeting its objectives.